The First United Methodist Church of Arroyo Grande Celebrates 125 Years of Ministry
Rock founded, Christ centered, Faith sustained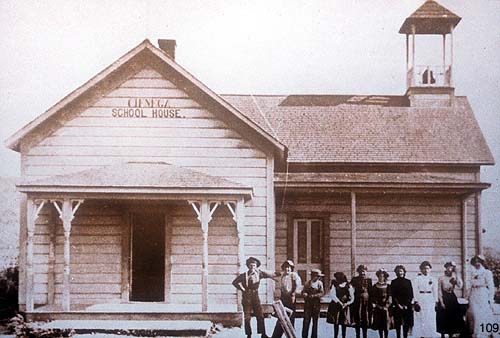 In 1920 the schools became so crowded at it became necessary to hire another teacher and use the Methodist church until the Cienega School could he moved and readied for the purpose. At their April 5th, 1920 meeting the School Board graciously voted to give the old Cienega School bell to the church in return for use of the room.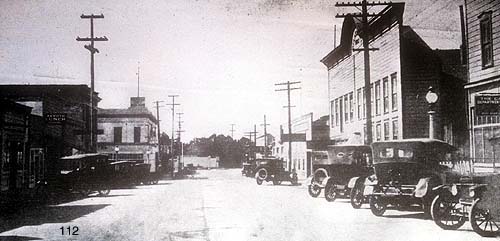 Here a group of Methodists enjoy an outing during that time (1927).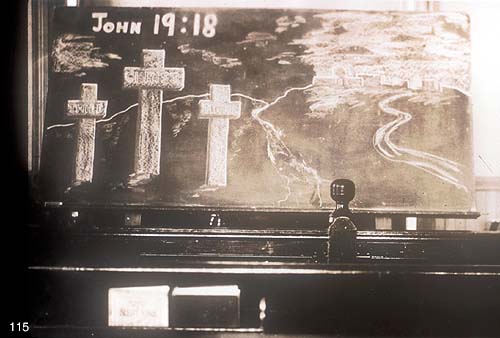 In 1931, E. J. Bradner was all for better cooperation among the churches. He started the Sunrise service. Cora Wright did chalk pictures (pictured above) while he was giving his sermon. With the depression causing so many transients, Bradners ran a wood yard. Wood donated by the ranchers was chopped by these men for a ticket good for a meal at a local restaurant. The sale of the wood financed the project.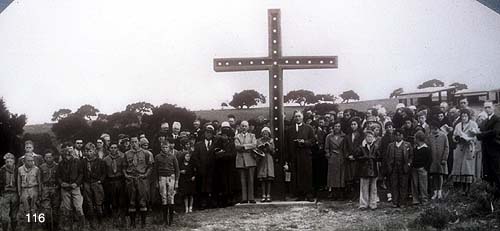 In 1933 Joseph S. Gibson erected the cement cross whose lights (20) have shown over the valley at Easter and Christmas from the hill above the tabernacle (until the wiring succumbed to the weather). He made the forms at home but Clair Gibson and Loren Ballagh remember carrying the water, etc. up the hill from the swimming pool area, while their fathers mixed and poured the concrete. They are listed as "slaves" on the back of the photo. The minister is E. J. Bradner. This is the dedication.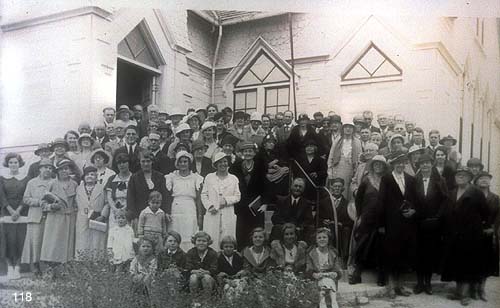 The congregation in front of the church may be the 1934 50th Anniversary. Many of the old timers can be found in this picture.
In 1939, the Methodist Church South and the Methodist Episcopal Church united and formed the Methodist Church.