The First United Methodist Church of Arroyo Grande Celebrates 125 Years of Ministry
Rock founded, Christ centered, Faith sustained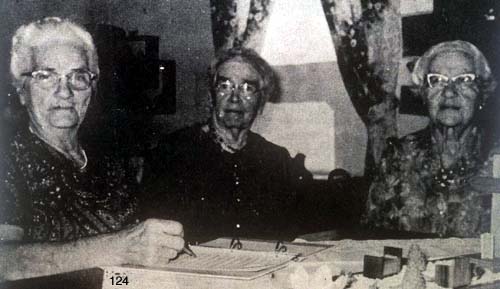 This 1968 photo shows three charter members of the Woman's Society of Christian Service, formed in 1940. Mrs. Leland (Bernice) Ballagh, Miss Minnie Burgan and Miss Fannie Hodges. They are signing the charter to form United Methodist Women in 1965.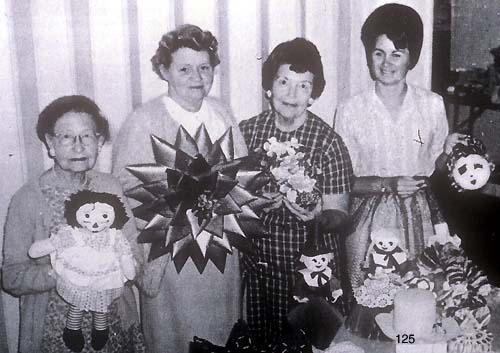 Boutiques have become fundraisers for the society. This is a 1968 photo with Jeanne Andrews, Lillian Hall, Mrs. Harold Martin and Nancy Richmond showing items for sale.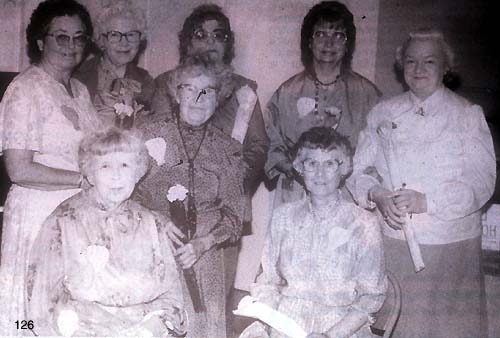 This shows the 1984 President Susan Potts and past presidents. Back row: Ailene Montgomery, Bonnie Knight, Wilma Dixon, Sue Baker. Front row: Myra Viau, Essie Runkle and Vera Lybarger.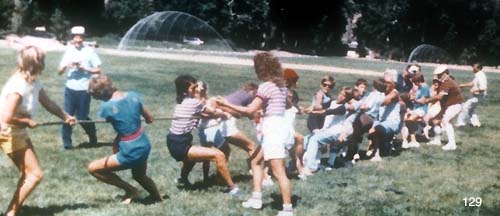 In 1946, John Wesley Grande, who was a good friend to the youth, was pastor. When he ran into trouble in 1948, the Youth Fellowship sent a special letter asking that he be asked to stay. There were many youth activities. One of them, very popular with them, was the baseball team, known as the Juvies and Seniles. There were weiner roasts, beach parties, skating parties and Christmas caroling hay rides.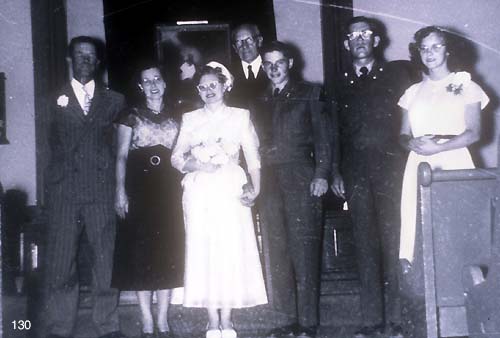 1948, Carl Arthur Wahlquest comes here. Characterized by one as a dear, shy old man beloved by everyone. He was a veteran of WW I and II. He can be seen here in the background of Arleene McOscar's wedding on August 25, 1951.
A 1951 wedding.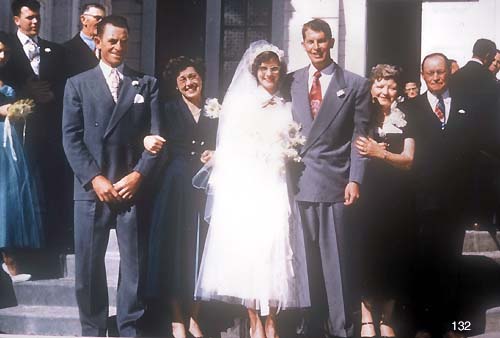 A church wedding is the dream of every girl and her mother. The old church and her lovely interior lent themselves well to these social occasions. Barbara McOscar married Bob Hawley in 1953, that's Walt and Prescilla on the left.
The Methodist Men organized in 1952. Alpheus Hood congratulates President Leslie Oliver, Gordon Dixon, Sidney Horner, Chester Landreth and Charles Harry Whipple, Pastor.
Arroyo was growing. Branch Street had been paved and the vehicles were now cars.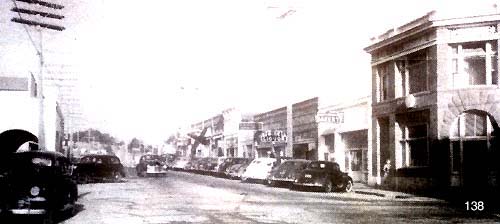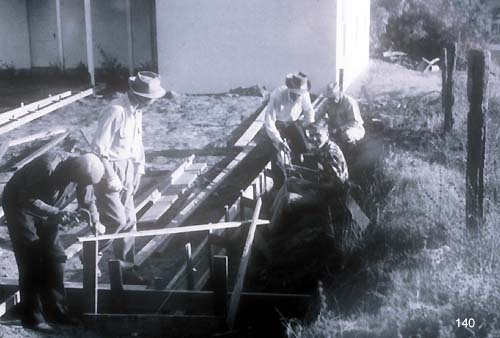 It was decided in January 1949 to build the new Memorial Education Building. In this photo, Pop Whitlock, Pastor Harry Whipple, Joe Gibson, and Gordon Dixon are at work on the project. These buildings are back of the old church site in the Village.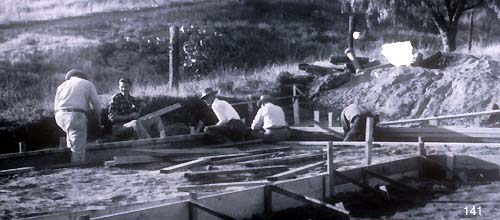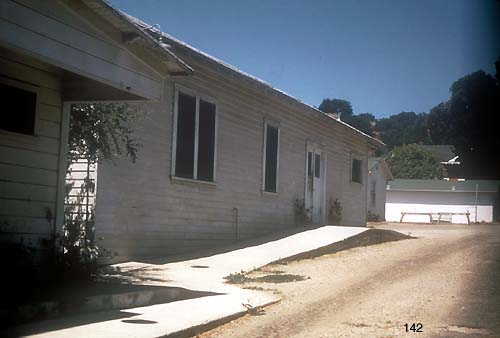 Here is a photo of that completed addition.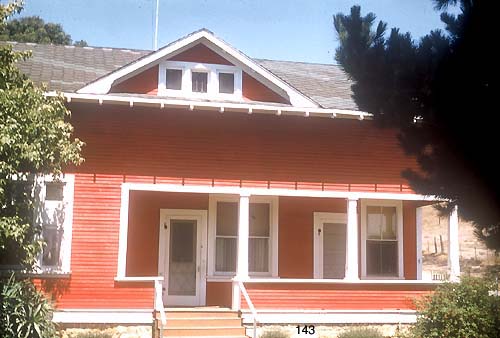 Here is another view of the parsonage in her red paint.
Early in 1902, a Methodist Church was built in Oceano. Some of the pastors did dual service. In 1946 it became a Community Church, called the Oceano Church of the Open Door.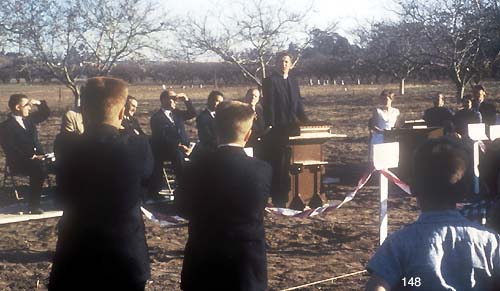 December 5, 1959, groundbreaking of the new church property. The old church property had sold in November to Art and Elaine Garey, and was now being rented from them.