The First United Methodist Church of Arroyo Grande Celebrates 125 Years of Ministry
Rock founded, Christ centered, Faith sustained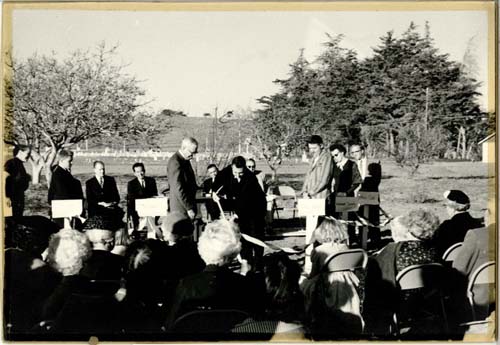 Halcyon Ground Breaking

December 5, 1959

Pictured is the groundbreaking ceremony at the site of the new church on Halcyon across Bennett Street from the cemetery (in the background).

Those present included:
Rev. Ken Criswell (holding shovel)
Mr. Pierce, Architect
Mayor George Burt
Rev. Alpha Takagi
Orville Schultz
Bob Frantz


Pictured below-left: Not a year later, the new church is ready to go! This is today's Criswell Hall.