Messy Church

None scheduled at this time.

Want to see what Messy Church looks like? Here you go:



We are so excited about Messy Church! Messy Church is a free event that meets at the church the fourth Saturday of every month from 4-6pm. Messy Church is an all-age fresh expression of church that offers counter-cultural transformation of family life through families coming together to be, to make, to eat, and to celebrate God. It is not too late to sign up if you want to be part of this new ministry opportunity.

Each monthly session begins with a welcoming time, that leads into activities, followed by a celebration time, and always ends with a meal.

Let's get Messy together!

FREE FAMILY FRIENDLY fun for ALL ages!

All are invited-children, teenagers, adults, grandparents, great grandparents, families, or come alone, open to everyone!

If you are a child you must bring a parent or adult.

Admission is free. Donations always welcome.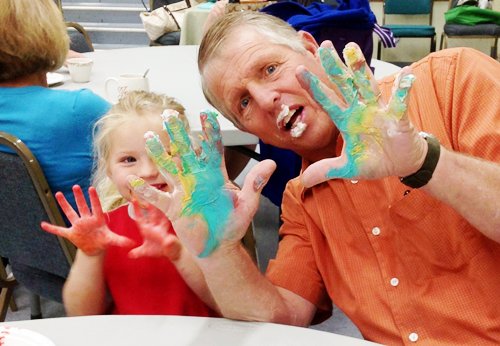 What Messy Church Is and Isn't (on the Messy Church website).

Messy Church Logo Copyright Bible Reading Fellowship © 2014. See MessyChurch.org.uk