The First United Methodist Church of Arroyo Grande Celebrates 125 Years of Ministry
Rock founded, Christ centered, Faith sustained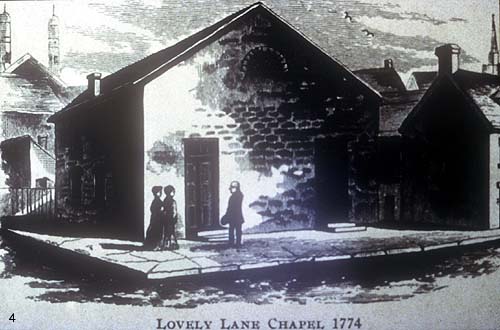 In 1784 on Christmas Eve, sixty circuit riding preachers met at Lovely Lane Church in Baltimore and formed the Methodist Episcopal Church in the United States of America.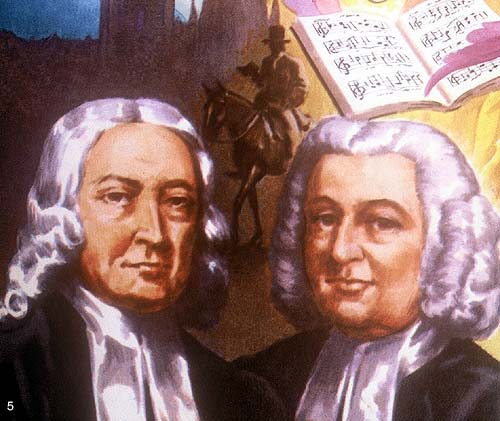 The Methodist movement had grown out of a club nicknamed "The Holy Club", formed by John and Charles Wesley while they were students at Oxford University. Later someone thought up the name Methodist because such strict method was followed by these young men in their daily lives.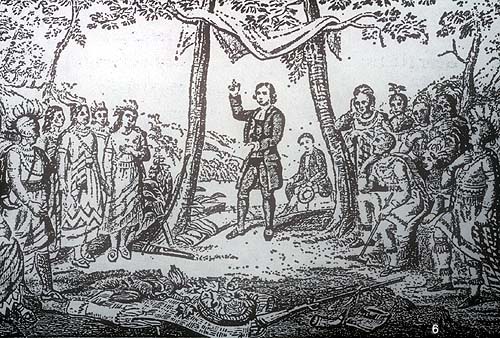 As the church movement in England gained strength, John Wesley and two other members of "The Holy Club" reponded to a plea from the new colony of Georgia. They preached under the trees, as here, preaching to the natives.
Another early Saint was Dr. Thomas Coke, shown here as he presided at the ordination of Francis Asbury. He came from England to guide the infant movement in America.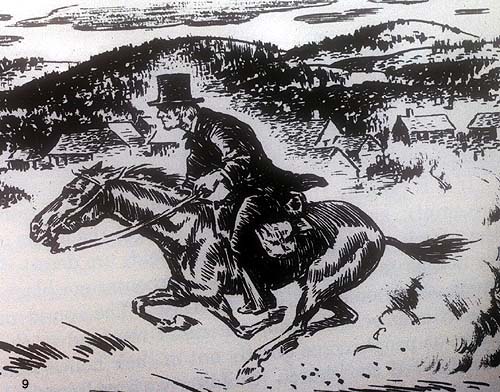 The Methodist Church was literally moved forward on horseback with the Circuit Rider Preacher. Traveling 4 or 5 weeks at a time, he preached daily at noon time at any convenient gathering place. In 1784 he was paid $64/year, but by 1800 his salary had advanced to $80/year plus traveling expenses and an allowance for his family.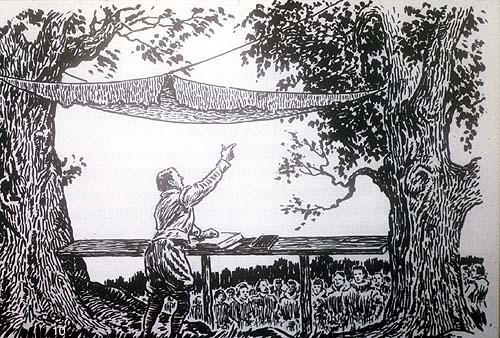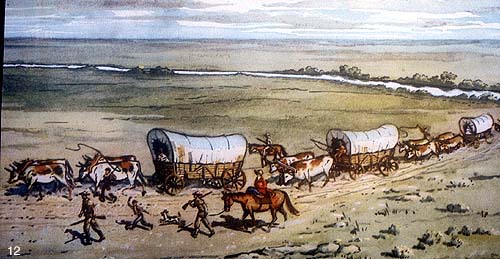 The Methodist Church adapted well to the western movement. A church with an itinerant connectional system could not lose the battle for souls on the frontier. Adaptable and purposefully organized, bishops, traveling preachers, local preachers, exhorters, and class leaders went with people through brooding wilderness, lush prairie, boundless plain, over shining mountains to the western sea.
The beaver brought them here, but the otter kept them here.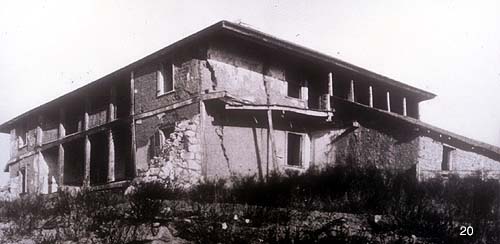 As Smith's family grew, he built the great casa in the upper Arroyo Grande valley, shown here in ruins in 1895.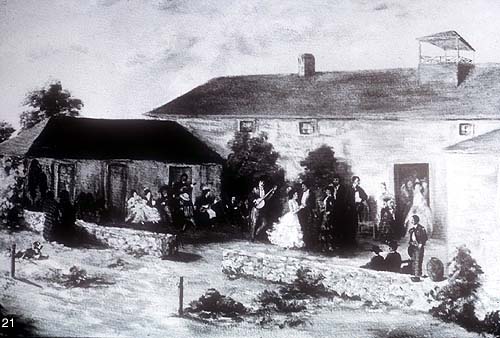 The Nipomo grant dates to April 1837, but it was a number of years before Captain Dana brought Josepha and their growing family to Nipomo.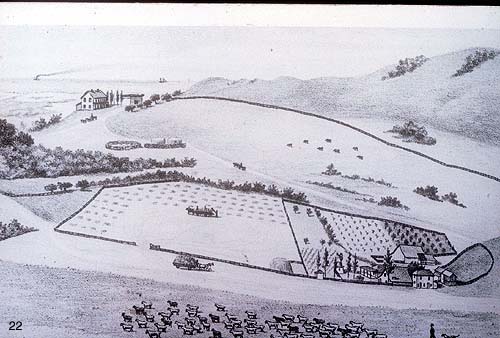 John Price, having married Manuela Branch's sister, Andrea, purchased El Pizmo and settled there sometime in the 1850s. For years the coast knew only these two great ranchos with their village of people, necessary to their was of life.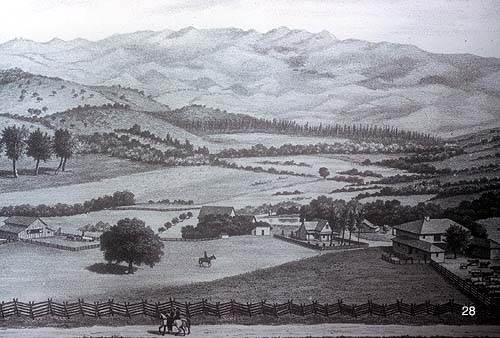 As the Branch children married and were given land and other portions sold, the great Santa Manuela Rancho was broken up. The Arroyo Grande township was formed in 1862, and Branch laid out the townsite of Arroyo Grande in 1867.