Open Hearts, Open Minds, Open Doors
Please join us on this journey. More...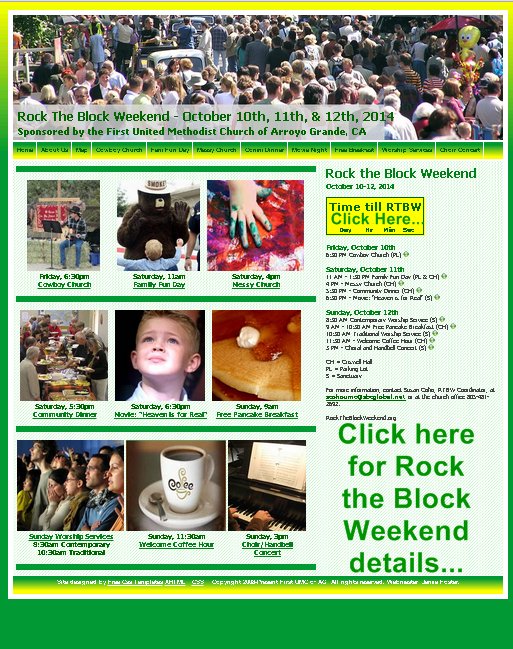 Current Activities
All-Church Work Days: Wednesdays at 9am
Traveling the Holy Land, Wednesdays at 6pm now through August 27, details...

Jul 16 - Aug 27: "The Life & Ministry of the Messiah" bible study, Wednesdays, 6pm (MMR)
Jul 31 - Aug 3: Men's Walk to Emmaus, details
Aug 3: UMW's Summer Country Salad Luncheon Bake Sale and Country Store, 11:30am, $10/lunch
Aug 7-10: Women's Walk to Emmaus, details
Aug 9: "Imagine No Malaria" Walk, 9am-12pm, Pismo boardwalk
Aug 23: Messy Church, 4-6pm, 4th Saturdays, details...
Oct 4: UMW's The Church and People with Disabilities: Awareness, Accessibility, and Advocacy, watch for details
Oct 10-12: Rock the Block Weekend (RTBW), details...

Children's Center - Escrip
Check out Escrip, an easy way to help the Children's Center raise money. Details...
Labels for Education
Campbell's Labels for Education
Clip and Earn FREE STUFF For Our Church PreSchool

All Events/Activities...
List and links to events past and future, including pictures and stories from some.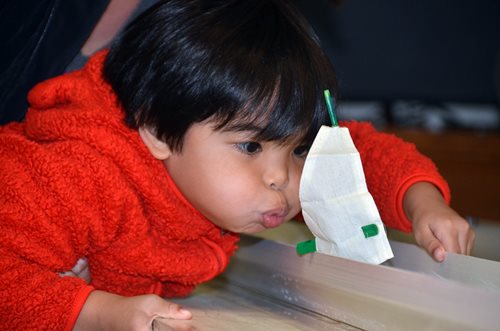 Contact
First United Methodist
Church of Arroyo Grande
275 N. Halcyon Road [Get Map]
Arroyo Grande, CA 93420
(805) 481-2692
(805) 481-2693 FAX
fumcag@sbcglobal.net