Open Hearts, Open Minds, Open Doors
Please join us on this journey. More...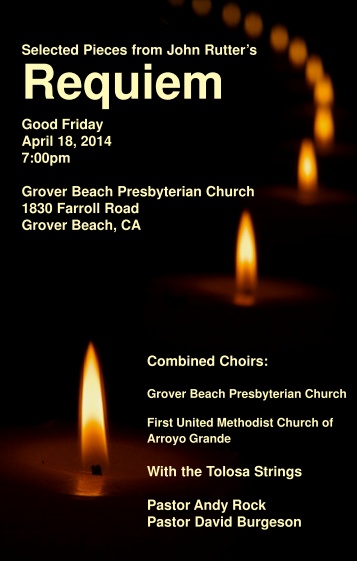 Current Activities
All-Church Work Days: Wednesdays at 9am
The Story continues, details...
Camp Registration: calpaccamps.org
ELT Scholarship Apps: due May 15, forms here

Mar 16: UMM Pancake Breakfast, Criswell Hall, 9am-10:30am
Mar 22: North District Training Day #2, 9am-3pm, San Luis Obispo UMC
Mar 30: "Spud"-tacular, Youth fundraiser for summer camps
Apr 18: Good Friday, John Rutter's Requiem, 7pm, Grover Beach Presbyterian Church (1830 Farroll Rd, GB), selected pieces with combined choirs and Tolosa Strings (oboe, harp, flute, clarinet, and timpani), Pastors Andy Rock and David Burgeson presiding
Apr 20: Easter Sunday
Jun 23-27: Vacation Bible School: Weird Animals, where Jesus' love is one-of-a-kind

Children's Center - Escrip
Check out Escrip, an easy way to help the Children's Center raise money. Details...
All Events/Activities...
List and links to events past and future, including pictures and stories from some.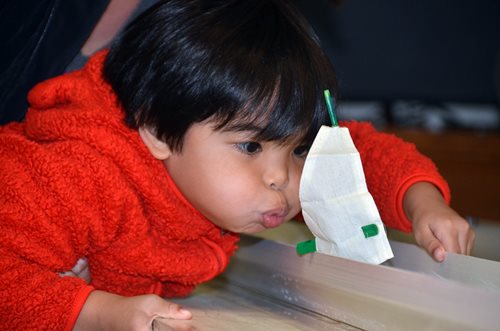 Contact
First United Methodist
Church of Arroyo Grande
275 N. Halcyon Road [Get Map]
Arroyo Grande, CA 93420
(805) 481-2692
(805) 481-2693 FAX
fumcag@sbcglobal.net

Announcement List
To subscribe to our email announcement list, send an email to:
umcag+subscribe@googlegroups.com
. The reply-to address of this email will be subscribed to the group when confirmed.